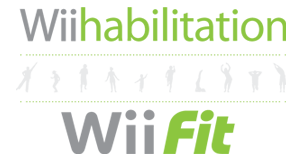 Benefits of "Wiihabilitation"
Pro Performance Physical Therapy & Wellness has incorporated new technologies into the treatment programs that are offered to Long Island physical therapy patients. We have recognized that there are more efficient and fun ways of helping our patients reach their fitness goals. That's why Wiihabilitation has been introduced to the New York physical therapy and wellness community by way of the Wii Fit Interactive Game Console, as a method of maintaining good physical health.
The patients that frequent physical therapy clinics like Pro Performance, have been known to benefit greatly by using the Wii Fit system. Wiihabilitation is an exciting program that involves the use of a motion-sensing joystick that allow our patients to engage in the virtual sports that they enjoy playing. At the same time, they are benefiting by improving their balance, endurance coordination, range of motion and strength. Patients have ultimately experienced a speedier recovery from back and knee injury. The Pro Performance therapists will select a combination of Wii Fit gaming programs that work the correct back and knee muscles, along with back physical therapy and knee physical therapy.
Pro Performance is a New York physical therapy and wellness facility with certified specialists who are sensitive to the individual physical needs and abilities of each patient. Some games require less movement, while others demand more range of motion and balance. However, Wiihabilitation offers our patients a more enjoyable treatment session that focuses on core strengthening, balance, and endurance. This system uses technology to change your workout routine, without replacing the traditional techniques like those offered by the modalities of knee physical therapy and back physical therapy.
Wiihabilitation has gained the appeal of Pro Performance patients of all ages, throughout the Long Island community. Even older patients who do not readily embrace technology, have discovered the significance of interactive game play as a part of maintaining their physical abilities. Wii Fit, as a part of physical therapy programs for youth, is used as a diversion technique in helping young people to overcome the pain and discomfort that sometimes accompanies their recovery and rehabilitative treatment.
The wide appeal for Wiihabilitation is not only about fun and challenge, but mainly about the improvement seen in our patients' mobility and noticeable hand-eye coordination. Athletes benefit as well, as they recover from various sports related injuries. During their recovery period they will still experience that element of challenge that is missed while away from their chosen sport, making their treatment sessions less routine and monotonous.
Wiihabilitation has brought a new excitement to the recovery and maintenance therapies received by Pro Performance patients in and around the Glen Cove area. It has proven to be an extremely useful tool in the patient's recovery process. By redirecting the patient's mindset from pain to pleasure, the discomfort and stiffness that they came in with are soon forgotten. It increases your energy level and promotes a sense of well-being. The Wii Fit gaming console is a great motivator and the treatment session goes by much quicker and eventually pain-free.